Webster, Budd and McCutcheon dominate their respective classes.
The AMX MX OPEN has been hailed a massive success by riders, fans and industry leaders following two fantastic days of racing. Dandenong Motorcycle Club President Chris Townsend is already looking at making the event bigger and better in 2022.
"Yarrive and his crew did a fantastic job promoting the event and our club, committee, canteen personal, track crew worked selflessly to make it a great event for the riders and fans. We think we can improve the experience for everyone next year and we will start planning early in the new year", said Townsend.
Factory Honda's Kyle Webster dominated the MX1 class winning all three races and qualifying first. CDR Yamaha's Monster Energy newly signed Aaron Tanti took second and Factory Honda's Brett Metcalfe finished third.
Webster was confident going into the weekend but didn't know what to expect as this was his first hit out in 450 class against his rivals.
"Wow, what a weekend, the 2022 CRF450R is amazing, seriously amazing. I didn't expect this. We got some new SHOWA suspension a week ago and bolted it in and it was great. The whole team lifted this last week, and everyone was excited to go racing. This is what our sport and team needed, it was great to be racing again", said Webster.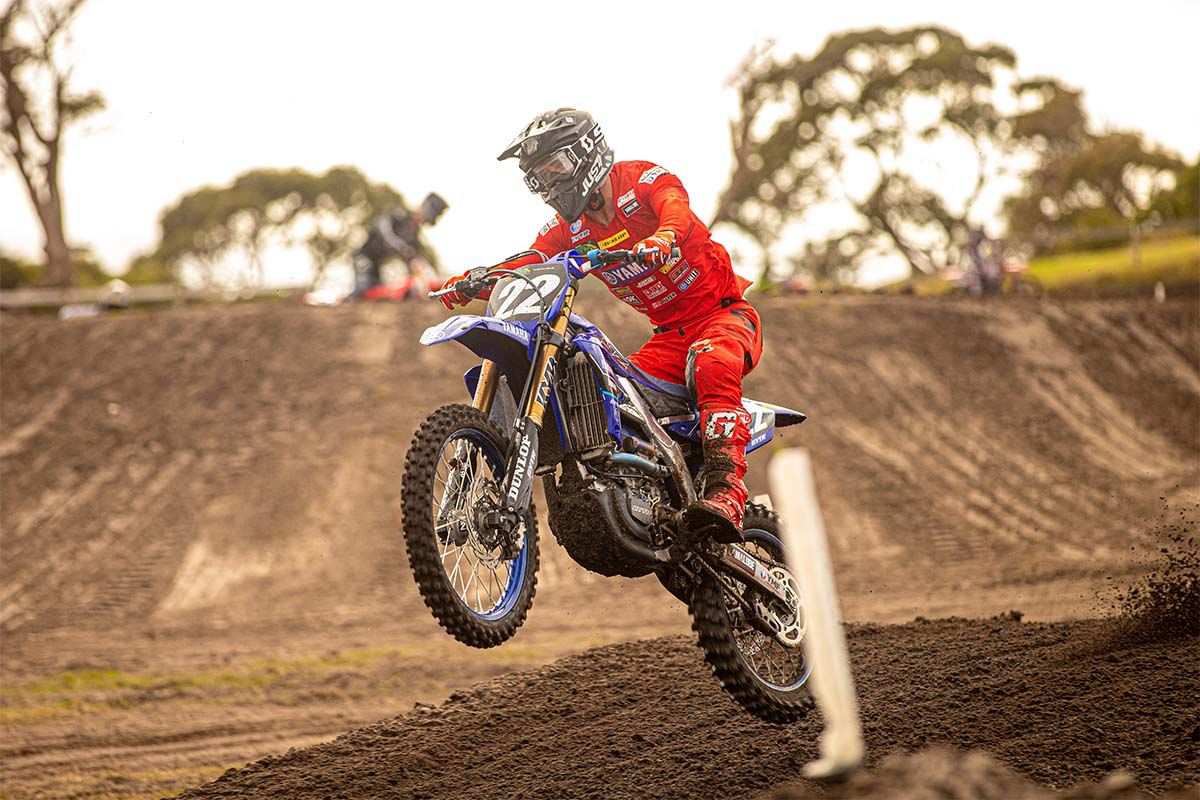 Yamaha proved to strong in the MX2 class. Yamaha lube Yamaha Racing's Rhys Budd raced away with two race wins and a second to take the overall ahead of Factory Kawasaki's Empire rider Jai Constantinou. Newly signed Honda Genuine RIDE RED rider Liam Andrews finished third.
"I am glad I made the trek from New South Wales. It was a great event and it was good to go racing again," said Budd.
The Bass Coast Shire Women's Open show cased some of Australia's best talent and young Queenslander Taylah McCutcheon proved to strong for her competitors. Taylah swept all five races. Honda's Maddy Brown and Maddy Healy were second and third respectively.
"I am really happy with the way I rode, and the other girls did great as well. This track is hard so I am glad we made the drive down from Queensland to compete as we will be racing here next year. It was a great weekend, and I am looking forward to seeing Philip Island over the next two days," said McCutcheon.
McCutcheon was also thrilled to receive the same prize money and recognition as the men.
"It really is confidence inspiring being given the same recognition and prize money as the men. All of the girls train hard and to be rewarded with the same prize money was appreciated," said McCutcheon.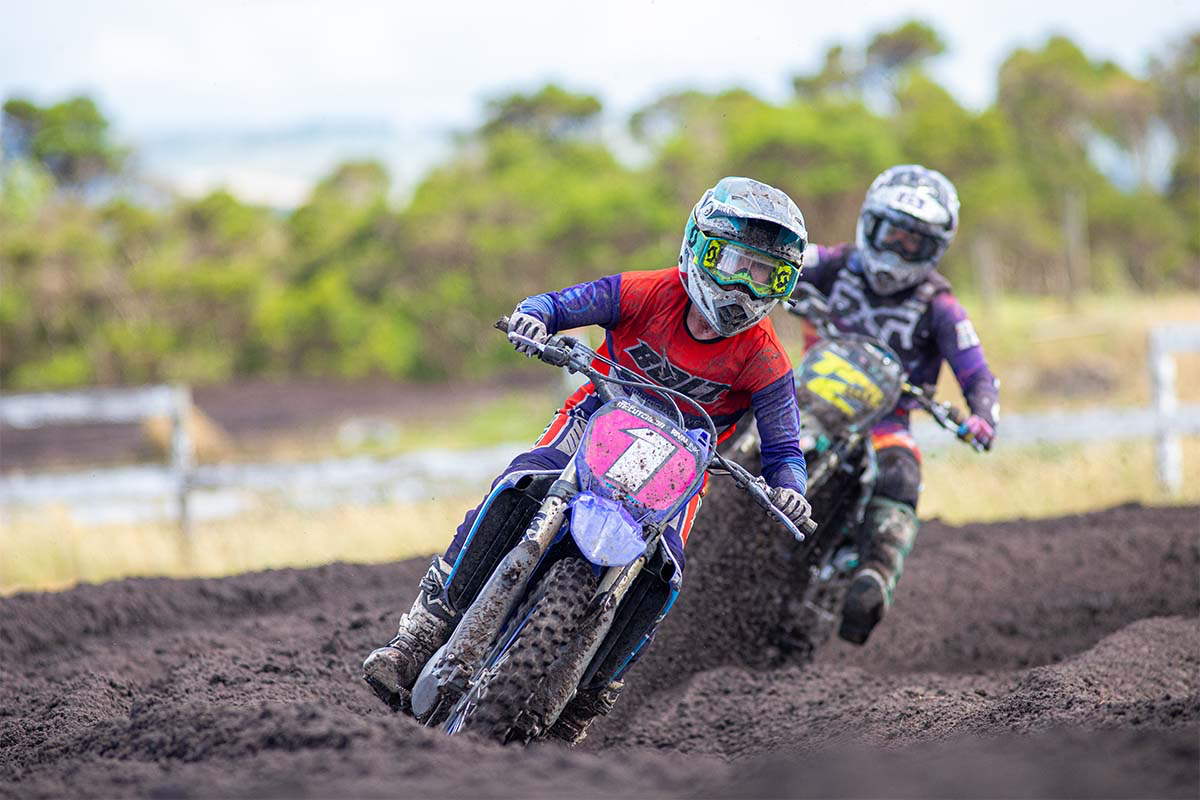 AMX and the Bass Coast Shire moved fast to ensure the event ran, with 4 weeks' notice the promoter, organisers, club, sponsors, and Bass Coast Shire came together to make the event happen and event promoter and coordinator Yarrive Konsky was proud of everyone's efforts.
"We had 264 entries, the factory teams turned up to support the event, sponsors came together, and the Bass Coast Shire were amazing to deal with. Riders came from all over Australia and fans flocked to the track to witness some amazing battles. This event had dual purposes. We needed to stimulate competition again following some trying times in Australia and we wanted people to get out and about to socialise with their peers, friends, and rivals. Racing is a community of people with the same interests, so it was terrific to see everyone out and enjoying what they love", said Konsky.
Photos: Jack Williamson
The AMX MX OPEN has been hailed a massive success […]

Click here to Download or view the Program and Schedule […]

Preparation is well underway for the AMX MX OPEN with […]

Yamaha's Clout, Tanti, Mellross, Budd, Kingsford & Rogers will be […]

Motocross – The gladiators of dirt to do battle one […]

Dean Ferris – "I never stopped wanting to race" It's […]

In a first for Women's Motocross in Australia, the AMX […]

DEC 11 & 12 – Wonthaggi Motocross presented by M9 […]